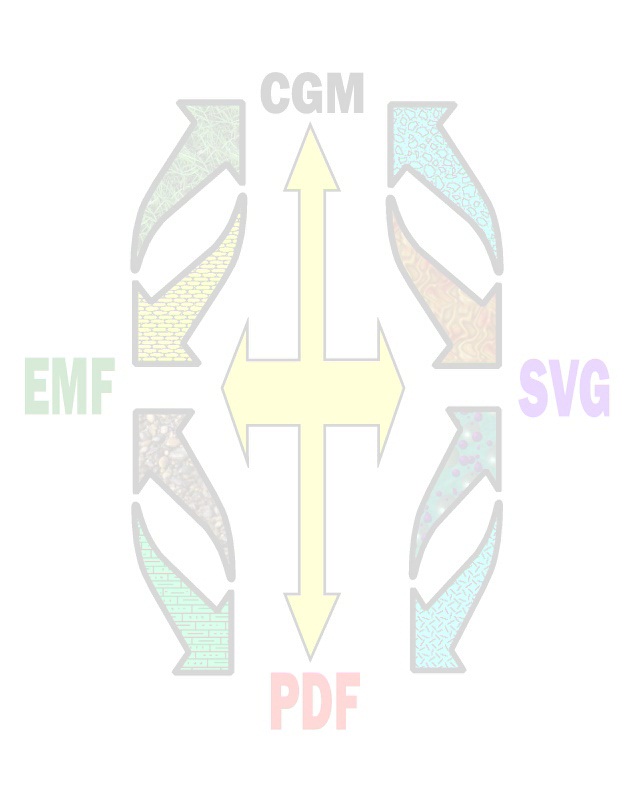 EasyVect - Get in control of your graphics !
EasyVect is the add on module to EasyCopy/EasyCGM and will get you to the EasyCopy Graphics Suite.
EasyVect = vector output
EasyVect is part of the EasyCopy Graphics Suite. You can add the EasyVect module to your existing EasyCopy /EasyCGM licenses and upgrade your licenses to a full vector package for output of CGM, EMF, PDF, PS, SVG and PPT. ( PPT Windows only)
Not all graphics are created equal, as you may have noticed. They do not always come out as expected.. Sometimes your favourite applications won't read them correctly, or simply dies trying. Sometimes working with graphics is frustrating!
With EasyVect you get a powerful converter offering you full control and scalability. Profiles helps you create files compatible with other applications like MS Power point..,
You need:
Conversion from CGM to PDF for easy communication and publishing

conversion from EMF to CGM for plotting

Etc,.
EasyVect = Vector editing
Easyvect is also the add on module to EasyCopy/EasyCGM for editing of CGM, EMF and SVG files when you need to :-
Update of maps, with new symbols

Changing or adding logo

Update drawing with new design modification

Edit / Delete /Modify elements within the Vector file